About College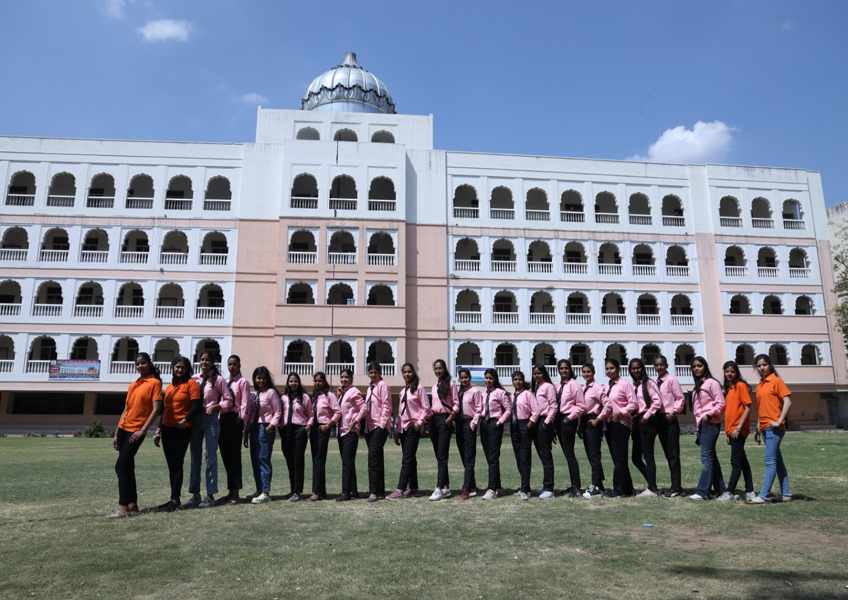 Saint Soldier P.G. College for girls is a reputed college in Jaipur under the parasol of Sri Guru Nanak Dev Satsang Sabha Education Board which runs various educational institutions, where students equipped with the key of 21st century skills. Sri Guru Nanak Dev Satsang Sabha Education Board has three schools affiliated with CBSE/RBSE Board and a college affiliated to the University of Rajasthan with more than 8000 students.
Saint Soldier P.G. college is a pioneer academic college which rears the girls into an individual who is ready to take the world in their stride. The College believes in imparting excellence in holistic education to its students while simultaneously it also focuses on varied facets of career development and promoting Multilingualism and Extensive use of technology as per National Education Policy 2020.
Saint Soldier P.G. College has ablest and UGC qualified faculty as the heart of learning process. They are committed to enhance the nature of the teacher-student relationship by enthusiastically involving in counseling, mentoring and self enhancement initiatives. The faculty members are intensely dedicated to develop a quality environment within the college so as to create a link between academia and the corporate world. Thus, thereby provide the students best of both the worlds by sharing their own knowledge and experience. The college is endeavoring towards greatness from 2010. In this excursion of qualification this college empowers students to glide towards splendor, success and constitution values.
It is in fact encouraging to observe that college has cut a name for itself in scholarly and professional fields. Apart from U.G. and P.G. Courses approved by University of Rajasthan, college offers various Skill Development Certificate Courses, Free Certificate Courses enveloping different arena of NEP 2020.
Designed with the vision of empowering our academic system with future-ready skills, Saint Soldier P.G. College, School Connect Program engages student, teachers, parents and administrative on a long term basis, in term of continuous review of progress based education with reference of National Education Policy 2020.
The past record of the college provides us with the evidence of hope the college has firmly established itself as Modern and progressive educational institute. The certificate courses are designed to help student make their careers in today's world of cut edge competition.